CIRCLE OF LIFE
Grandma would say, "God, our Creator, has created all of life in a circle. Everything is made in a circle and all that is created is connected. The sun, moon, stars, trees and "you" are made in a circle. The strongest winds come in a circle and the strongest currents in the water come in a circle. Never forget you are one with all of life and all of life is one with you."
Her stories of God's creation were constant lessons on how to live life in the moment, and in the most sacred manner. When I was young, innocent, pure, and loved I had no doubt these words of wisdom were filled with the breath of life. Standing before her, listening in silence, her breath engulfed my soul like a soft warm kiss from the sun. My grandparents knew our ancient creation stories would continue to hold my soul in God our Creator's light, and make our ancestors, who had passed before us, proud.
In my culture, we were taught to listen, be patient, forgive, and trust our inner soul. Grandma would say, "Always remember how powerful you are. Be careful with your thoughts. Your thoughts are your prayers. Reflect on what you are thinking before you let your thoughts come out of your month. Once your words are spoken, you can never take them back. Chose your words very carefully. People will remember you by your words, and they will carry these words as if you had asked them to pray for you. Whatever you send out into the universe, you will be the first to experience it." Her words sang loud and clear. I especially remembered them because she would say, "All that you say and think will come to pass. They will not come in the limited manner you think; they will come in the manner in which all of Creation hears them."
I think of her words today as I reflect on the events that make up the circle of my life.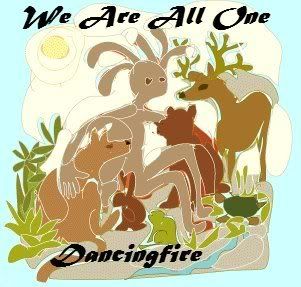 She was of course also very frugal,they grew all their own food raised their own meat.She bore a family of 12 children and frugal was more than just a word.It carried with her even after her children were grown.I watched her and learned.
I also watched the way she cooked. Her cats seldom had scraps to eat, because she seldom threw anything out. Only a spoonful of jelly left in the jar? Time to bake a cake and stir the jelly into the batter, along with anything else that was sweet and almost gone. Her delicious 'Grannie Cake' has never been duplicated, but somehow always tasted the same. Just a couple slices of cornbread left? Time to make a stove top dressing recipe that was used for years before a commercially boxed version was available. In all the years I knew her, there was not one lunch or supper meal that did not include brown beans--sometimes that and cornbread were the meal. Bread going stale? Time to have cinnamon toast for breakfast, and if there was still stale bread left, she made bread pudding.
In other areas, she was frugal, as well. When someone gave one of her grandchildren an apple, she sliced it to share among all of us and there were many of us,she then planted the seeds. That tree provided fruit for her family until her grandchildren were grown. She saved plastic bread bags, cut them up, then secured the plastic over bowls of leftovers with a rubber band. Old newspapers were used to make sewing patterns. Old jeans were cut into squares of fabric and made into very warm quilts. Old towels were cut into squares for cleaning rags.
Slivers of soap that most people toss were collected, then carefully melted and remolded using a tuna can as the mold--it didn't matter what kind of bar soap it was, it went into the melting pot with the rest. Every month, she had at least one extra bar of soap in this way, sometimes two. Occasionally, she would rinse soap slivers in boiling water to kill germs, then dice the soap slivers, add them to water, and shake or stir the mix until they dissolved to make a liquid soap. This could be used to wash hands or even dishes. It didn't suds much, but hands and dishes were clean.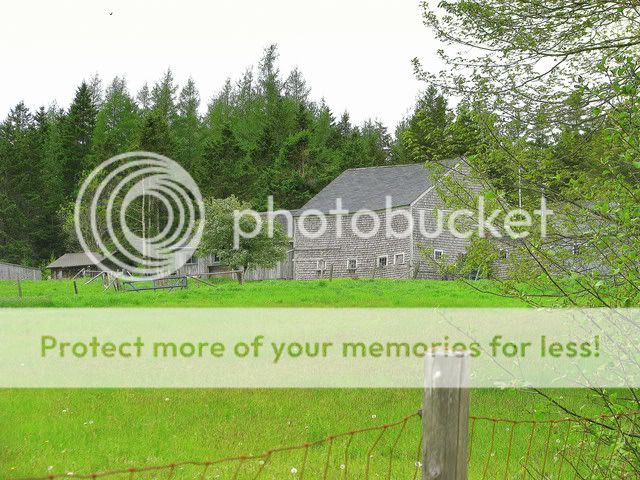 Grandmother could not afford hair conditioner, so she used vinegar. A couple of tablespoons in a quart of water made hair soft and manageable with an excellent shine. She also used a cup of vinegar in the rinse water of her wringer-style washing machine. Clothes were softer and smelled fresh after being rinsed in vinegar water and hung on a line to dry. Vinegar was the cleaner of choice for her. A cup of vinegar in a gallon of water made a window and surface cleaner that cuts grease and doesn't cause breathing problems.
I look back at the many ways my grandmother made her pennies last just a bit longer, and worry that in the days ahead many people will not be able to make it since many of them do not have her frugal example.I see so much of her in me.
So, what are the main lessons in frugality I learned from my grandmother? Make it yourself, use it up, make it last, stretch it out, find less expensive alternatives, and shop for bargains at community sales and garage sales. This lifestyle provides what you need most of the time at an affordable price. The key word here is need
I remember my grandparents and parents working diligently to be self-sufficient. The plowing and planting each spring is not an easy chore. Nor is the harvesting of crops, which seems endless until, at last, the fruits of the harvest are stored as food in our root cellars. Now we wait for the long cold winter days - story telling time,playing games,making things from whatever scraps we could find. This is the time for Grandpa and Grandma to tell us the stories that give us our self-identity, spiritual-identity and sense of self-worth.
Great Great Grandmother
Later, in the spring, when our food supply is no longer plentiful, when only the vegetable seedlings are left in the beds, and the shelves that once held row upon row of canned meats, fruits, and vegetables are empty, we see the worried looks in the eyes of our parents and grandparents.But they always found a way to get by.
My Paternal grandparents taught me gardening,many of the secrets of nature,wild foraging.Both sets of grandparents had huge families and we were taught about what family means,how to work together toward one common goal,sharing so that all family members may benefit and so very much more.
Years have passed since childhood, and all that I have experienced in those incredible years have shaped my life, molding me into who I am today. I am grateful for the lessons of my elders.